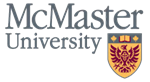 Back
Web Resource Rating
---
---
What is a Web Resource Rating?
Evaluations that tell you whether free resources on the internet are based on scientific research
Got It, Hide this
Website: Government of Alberta
Resource type: General web page
---
Summary - The message of this resource is:
There are steps you can take to help cope with sadness and yearning after the loss of a loved one. You can look at old photos, take part in a memorial service, or focus on your daily activities. There are also some steps you can take if you feel more hurt than usual over what other people say. Read this resource to learn more.
---
View This General web page
---
Keywords
death, funeral, emotions, depression
Browse topics
---
How was this rated?
Step 1 - Evidence-based
Is this information reliable, based on scientific research?
---
Step 2 - Transparency
Is it clear who developed the resource and how?
---
Step 3 - Usability
Is the information easy to understand and easy to use?
---
Rated on: 11/19/2021 1:12:44 PM
Related Web Resources
Evidently Cochrane

Poor housing is associated with poor health. Research shows cold, damp and overcrowded homes can have a negative impact on your respiratory health.

Evidently Cochrane

After suffering a stroke, your speech may be unclear depending on which part of your brain was damaged. Better quality research is needed to learn more about how this condition affects people who are recovering from a stroke. This resource includes a personal story from Annette.

Patient.co.uk

Reach out to others if you feel lonely or socially isolated. Become more active in your community. If you are a general practitioner or a community nurse, look for key signs of loneliness and help your patients find appropriate help.
Related Evidence Summaries
Cochrane Database of Systematic Reviews (2014)

Cochrane Database of Systematic Reviews (2016)

Cochrane Database of Systematic Reviews (2014)
Learn more about how we rate Web Resources
DISCLAIMER: Web Resource Ratings are provided for informational purposes only and to facilitate discussions with your healthcare providers, family members, or informal care givers. They are not a substitute for advice from your own health care professionals. The Portal is not responsible for the content of external websites, nor is it an endorsement of that website or the site's owners (or their products/services). The Web Resource Ratings may be reproduced for not-for-profit educational purposes only. Any other uses must be approved by the McMaster Optimal Aging Portal (info@mcmasteroptimalaging.org).