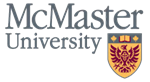 Back
Web Resource Rating
---
---
What is a Web Resource Rating?
Evaluations that tell you whether free resources on the internet are based on scientific research
Got It, Hide this
Website: Canadian Deposit Insurance Corporation (CDIC)
Resource type: Article
---
Summary - The message of this resource is:
Older Canadians rely the most on their savings. They should know how the Canada Deposit Insurance Corporation (CDIC) protects their savings. Use these infographics to learn about the financial situation, and thoughts on savings protection, of older Canadians at the pre-retired, retired, and 75+ stages.
---
View This Article
---
Keywords
deposit insurance, investment style, financial set-backs, retirement
Browse topics
---
How was this rated?
Step 1 - Evidence-based
Is this information reliable, based on scientific research?
---
Step 2 - Transparency
Is it clear who developed the resource and how?
---
Step 3 - Usability
Is the information easy to understand and easy to use?
---
Rated on: 10/17/2018 1:51:02 PM
Related Web Resources
Health Canada

This resource describes Canadian plans to help older adults to work for longer such as by increasing education, helping find jobs and handle health issues.

National Institute on Aging

If you are a senior who is struggling to make a food budget and maintain a healthy diet, use this resource to learn about tools that can help you. Consider using coupons, making lists, buying in bulk or even meal delivery options.

Active Aging in Manitoba

This resource can help older adults in Manitoba connect with services and events supporting active aging. The theme of this resource is "Inspiring Wellness". Read this guide to learn about different activities and services available to you in your community.
Related Evidence Summaries
Age and Ageing (2018)

Public Health Nutrition (2017)

Public Health Nutrition (2013)
Learn more about how we rate Web Resources
DISCLAIMER: Web Resource Ratings are provided for informational purposes only and to facilitate discussions with your healthcare providers, family members, or informal care givers. They are not a substitute for advice from your own health care professionals. The Portal is not responsible for the content of external websites, nor is it an endorsement of that website or the site's owners (or their products/services). The Web Resource Ratings may be reproduced for not-for-profit educational purposes only. Any other uses must be approved by the McMaster Optimal Aging Portal (info@mcmasteroptimalaging.org).