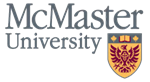 Back
Web Resource Rating
---
---
What is a Web Resource Rating?
Evaluations that tell you whether free resources on the internet are based on scientific research
Got It, Hide this
Website: Centers for Disease Control and Prevention (CDC)
Resource type: General web page
---
Summary - The message of this resource is:
Falls are common in older adults and can result in injuries and hospitalizations. Speaking to your doctor, getting your eyes and feet checked and staying active can help to prevent falls. Making your home safe by removing hazards and instaling rails and lights can also help to prevent falls. Read this resource to learn more.
---
View This General web page
---
Keywords
safety, prevention, hazards, active
Browse topics
---
How was this rated?
Step 1 - Evidence-based
Is this information reliable, based on scientific research?
---
Step 2 - Transparency
Is it clear who developed the resource and how?
---
Step 3 - Usability
Is the information easy to understand and easy to use?
---
Rated on: 2/1/2022 3:50:35 PM
Related Web Resources
Informed Health Online

Gingko supplements (240 mg per day) may help reduce symptoms of Alzheimer's disease and enable you to perform daily tasks better. Be aware that gingko could interact with other medications, so talk to your doctor before taking any supplements.

Institute for Work & Health

Some alternative herbal medicines may help to relieve back pain. Devil's Claw, Willow Bark and cayenne may help reduce pain in the short term. However, there is no evidence that these substances are safe or useful in the long-term.

Informed Health Online

There is no conclusive research about how diet choices, exercise, relaxation techniques, herbal supplements or alternative therapies affect menopause symptoms. Use caution if you try herbal supplements and alternative therapies to treat menopause symptoms; some of these can have serious side effects.
Related Evidence Summaries
American Journal of Preventive Medicine (2021)

Cochrane Database Syst Rev (2021)

JBI Database of Systematic Reviews and Implementation Reports (2016)
Learn more about how we rate Web Resources
DISCLAIMER: Web Resource Ratings are provided for informational purposes only and to facilitate discussions with your healthcare providers, family members, or informal care givers. They are not a substitute for advice from your own health care professionals. The Portal is not responsible for the content of external websites, nor is it an endorsement of that website or the site's owners (or their products/services). The Web Resource Ratings may be reproduced for not-for-profit educational purposes only. Any other uses must be approved by the McMaster Optimal Aging Portal (info@mcmasteroptimalaging.org).