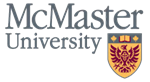 Back
Web Resource Rating
---
---
What is a Web Resource Rating?
Evaluations that tell you whether free resources on the internet are based on scientific research
Got It, Hide this
Website: Canadian Deposit Insurance Corporation (CDIC)
Resource type: Article
---
Summary - The message of this resource is:
Make sure you deposit money into a bank that is a member of the Canada Deposit Insurance Corporation (CDIC). The CDIC makes sure your deposits are still available even if your bank failed. Use this resource to learn about the protection of CDIC for your retirement savings.
---
View This Article
---
Keywords
deposit protection, retirement, financial institution, RRSP, RRIF
Browse topics
---
How was this rated?
Step 1 - Evidence-based
Is this information reliable, based on scientific research?
---
Step 2 - Transparency
Is it clear who developed the resource and how?
---
Step 3 - Usability
Is the information easy to understand and easy to use?
---
Rated on: 10/17/2018 1:49:01 PM
Related Web Resources
Gambling Research Exchange Ontario (GREO)

This resource is a map where you can explore different topics that influence gambling behavior. Some topics include: gambling types, culture, society, and exposure. You can access the topics you wish to discover by clicking on the menu bars.

Next Avenue

The holiday season is a popular time for scams and phishing because of the increase in online shopping. Computer infections also spread during this time. Learn more about malware, phishing and computer infections and how you can stay safe on your computer this season.

National Council on Aging (US)

This resource describes the barriers that seniors face when making financial decisions such as financial abuse, economic barriers and minority challenges. Learn how the National Indian Council on Aging is helping elders overcome these barriers.
Related Evidence Summaries
Cochrane Database Syst Rev (2018)

Public Health Nutrition (2013)

Communication Monographs (2018)
Learn more about how we rate Web Resources
DISCLAIMER: Web Resource Ratings are provided for informational purposes only and to facilitate discussions with your healthcare providers, family members, or informal care givers. They are not a substitute for advice from your own health care professionals. The Portal is not responsible for the content of external websites, nor is it an endorsement of that website or the site's owners (or their products/services). The Web Resource Ratings may be reproduced for not-for-profit educational purposes only. Any other uses must be approved by the McMaster Optimal Aging Portal (info@mcmasteroptimalaging.org).